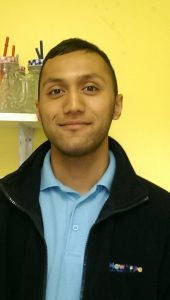 I previously completed my Level 2 Children and Young Peoples Workforce qualification with Eagles Consultancy LTD and I am now 6 months into my Level 3 Children and Young Peoples Workforce.
I am really enjoying the course and I am learning a lot of knowledge and performance. I have had excellent support from my assessor Cindy Bailey and work colleagues. I have been set SMART targets from my assessor and i have completed all work on time.
I have built a fantastic relationship with my assessor Cindy and requested her as my Level 3 assessor which was granted. I would highly recommend Eagles Consultancy LTD.