Our Vision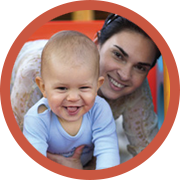 Eagles Consultancy Ltd was established in 2005 by Claire Eagles. After many years of experience working across further education in the West Midlands, Claire Eagles has gained the knowledge and expertise, to build a team and training consultancy that it is today.
Through our network, we can offer a range of work based and adult learning programmes for our learners. We have created a service that is accessible for all individuals whilst meeting a range of diverse needs and requirements.
Our approach to the service we provide to learners and clients has enabled us to deliver a committed approach that provides opportunities for learning and development within diverse communities.
Eagles Consultancy Ltd vision is to create an accessible service for all that offers a wide range of opportunities, whilst removing barriers to participation and learning.
As a team, we have developed programmes of learning that support our learners to access new pathways to create career opportunities or transition into work. We work in partnership with the learners meeting their interests and supporting local needs and national priorities.
We are an accredited training provider that offer qualifications through NCFE/Cache, OCR, 1st4Sport and Highfield.
We believe that;
"Life is a journey to a new beginning, you can make the change and we are here to help"
Our Aims
To ensure the learners are at the centre of our decisions throughout planning and learning programmes have been created with progression and development in mind
To deliver a high-quality service to the learners that enhances their chosen industry knowledge.
To provide equal opportunities and commitment to the principle of equality in accordance with legislative provisions.
Embed a system that allows us to engage with the learners to identify and set targets, whilst monitoring outcomes in relation to participation, retention, learner progression and destination.
Create an environment, where all staff members are valued, provided, with support and guidance to meet desired outcomes, working in partnership to achieve this.
To provide a learning environment, where the learners deepen knowledge of different aspects of life, including being responsible and informed citizens.
Evaluation of our provision to support continuous development, maintain quality standards and sustain worthwhile programmes of learning for all.
To meet our safeguarding responsibilities and provide a learning environment where all learners feel safe and protected including; health and safety and their mental health and wellbeing.
Eagles Consultancy Ltd will provide a high-quality service to the learner, employer and venues which are used for delivery. Our learning programmes will meet the needs of our service users and follow ethical working practices.
The programmes we offer, can be used as a foundation for further learning or transition into the work environment in line with local and national priorities.
Mission Statement
Our mission at Eagles Consultancy Ltd is to develop young people and adults with active and creative minds with a sense of understanding and compassion for learning and to enrich the environment they work within. We strive to instill thoughtfulness and humanity within others.
To this end, we have provided an environment that is engaging and responsive to each young person and adult.
To find out more please call us on 0121 329 3222.