Our Vision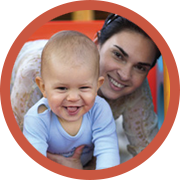 Eagles Consultancy Ltd was established in 2005 by Claire Eagles. After many years of experience working within the FE sector across the West Midlands, Claire Eagles gained the knowledge and expertise to build a team and Training Consultancy that it is today.
Through our nationwide network, we are able to offer a range of work-based learning courses for Adults & Young people. Eagles Consultancy Ltd, have created a service that is accessible for all individuals, meeting a wide range of requirements.
We believe our approach both locally and nationally across the UK, has enabled the company, to offer a pastoral approach that sets us apart from our competitors. It is our aim to produce a high quality service that provides training solutions for our Employers we work with, and individuals within the community.
Eagles Consultancy Ltd.'s vision is to be able to create a service that is accessible for all learners meeting a wide range of requirements, breaking down barriers and delivering a quality service. This holds the company in good stead and has enabled us as a team, to provide a service ensuring the workforce of the future achieve the required standards to work within their chosen industry.
Eagles Consultancy Ltd, are an accredited centre with CACHE, OCR, 1st 4Sport, ActiveIQ, NCFE and Highfield.
Our Aims
All Learners are at the center of all decisions, plans and programme activities to embark on their journey of learning and shape their futures
To deliver the highest standards of Quality for the learners desired programs
To promote and embed Equality of Opportunity for all Learners, maximizing diversity
In embedding this quality and diversity into company policies, support, programs and actions
Set Targets and monitoring in relation to participation, retention and achievement for all groups of learners
To value all staff and treat them as equal partners in delivery of the company's vision
"Life is a journey to a new beginning"
Eagles Consultancy Ltd will provide a quality service to both your organisation and the learner. Our aim is to ensure all apprenticeship programmes are an exciting and worthwhile experience.
(1) Our apprenticeship programme is aimed at providing you and the learner with a trustworthy company who understand the needs of the employer and is able to support the learner with guidance and support to achieve a successful outcome.
(2) For employers, Eagles Consultancy Ltd envisage that the apprentice will enhance your workforce and we would invite you to support us in that process by offering them the practical experience to work effectively within their chosen sector.
(3) If required, Eagles Consultancy Ltd can support you to find the right apprentice for your team, including advertising any such positions on our website. If a position is advertised and the applicant is successful then Eagles Consultancy Ltd will offer the service of delivering the apprenticeship programme and service to your organisation.
(4) Before any prospective apprentice is identified to your organisation Eagles Consultancy Ltd will have carried out the following:
Interview Process
Apprentice Skills Analysis
Diagnostic Testing
Where applicable, gather references
(5) Our adult education programmes are aimed at providing a service out in the community, to train and up-skill individuals, ready for the job market.
Mission Statement
Our mission at Eagles Consultancy Ltd is to develop young people and adults with active and creative minds with a sense of understanding and compassion for learning and to enrich the environment they work within. We strive to instill thoughtfulness and humanity within others.
To this end, we have provided an environment that is engaging and responsive to each young person and adult.
To find out more please call us on 0121 329 3222.